Hello FRIENDS!!!!

The Boss Is Gone SALE is going on from March 19th to the 23rd!! Come in and see the deals!
*******In Classroom******

Selected Fabrics 50% off!
Selected Brother Products 50%off
Reconditioned Sewing Machines
special prices!
****************************

Storewide SALE 15% off!

Plus use your Golden Needle Discount card for an extra 15% off, card can not be combined with 50% sales.

Hurry in Before SATURDAY!
***************************
GOLDEN NEEDLE 2019
DISCOUNT CARDS ARE NOW AVAILABLE TO PURCHASE!! $25 each.
This discount card can be used to receive an extra 15% off your purchase throughout the year of 2019! Sometimes it can also be combined with special sales to receive a larger discount!

Totally WORTH THE PRICE!!
***************************
We have a Begin to Piece Quilt class coming up on March 23rd!!
Learn the basics! Kit included.
You will need basic supplies and a machine!
MORE
UPCOMING CLASSES!!

Jubilee Quilt Class Starts in March! with Betty Meyer
Instructor Fee $50 4 month class, meets once a month on 2nd Tuesday from 10-12pm. Kit $129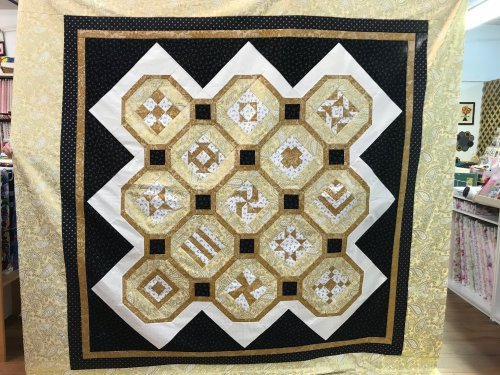 MARCH 30th-Bunny Table Runner with Anastasia
$40 includes kit to make four bunnies!
Classes must be paid as you sign up. If you call in to sign up, a credit card payment will be accepted. If you come in to The Golden Needle, a credit card or check is accepted. We appreciate your cooperation so classes can be scheduled and instructors can plan for the class size. If you are a proud owner of a new machine please check the calendar and select your free new owners class for a date that fits your schedule. Please call the Golden Needle and reserve your place for that date. Remember to bring your machine!